Courtney Coleman,
Nutritional Therapist, CookWell Coach, and Personal Chef

Hi! I'm Courtney, and
I'd love to help you in whichever ways you need,
with healthy, whole food cooking that's totally delicious, using the specific ingredients that are best for YOU.
I tailor my support to fit your needs, whether it be:
Contact me anytime to schedule your FREE 15 minute Discovery Session
so we can talk about your needs and goals, and discover together how I might serve you best.
(805) 547-9073
courtney@cookwell.org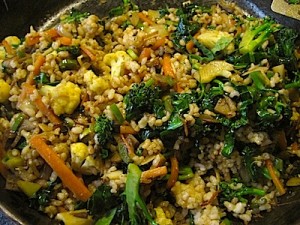 I've been teaching whole food cooking on California's Central Coast for 12 years now, and I'd love to show you how to bring joy & mindfulness into creating d-e-l-i-c-i-o-u-s, whole food dishes tailored to your needs. People love learning to cook with lots of seasonal veggies, proteins, good fats, fiber, probiotics/prebiotics, essential minerals, antioxidants, and complex carbohydrates…especially with flavors their whole family enjoys!
For 23 years now, I've studied the ancient diet & lifestyle philosophies of Macrobiotics, Ayurvedic cooking, and Solar Nutrition. So, I'd love to help you individualize your diet for your unique body type according to these philosophies, AND, as your Nutritional Therapist, I'd love to help you discover any nutrient deficiencies based on the symptoms you may have, and plug these foods into recipes and meal plans tailored for you.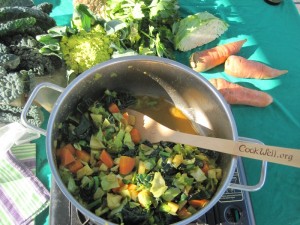 I'd love to support you in your gentle transition off the foods that may not be serving you, to the foods that give you long-lasting energy and true vitality…foods which also act as preventative medicine.
Creating custom meal plans and recipes for you is fun for me, with so many possibilities for flavor profiles and nutrient-rich foods to satisfy both your body and your spirit!
I can share with you valuable information such as:
* ingredients to watch out for in packaged foods
* foods that are warming to the body and foods that are cooling
* great ideas around easy breakfasts, lunches, snacks, and dinners
* how to eat and cook with the seasons, for personal balance all year round

I'd love to teach you to use a food-mood journal to help you become more aware of your emotional drives so you can re-write your personal program around food.

And of course, as your CookWell Coach, I can show you how to create delicious ensembles of the whole foods that are best for your body type AND your nutrient needs, including tons of veggies, and possibly even sprouted and simmered whole grains, beans, protein foods, cultured/probiotic foods, as well as fantastic combinations of herbs, spices, and natural flavor elements you may not have ever tried!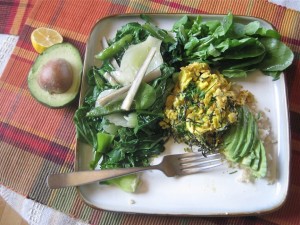 It has been a total joy making new friends with this right-livelyhood…
I look forward to meeting you !
Courtney@cookwell.org        (805) 547-9073