Inspiring Wellness Deliciously
Whole food cooking acts as the foundation of physical vitality,
and works to balance us in mind, emotions, and spirit.
Subscribe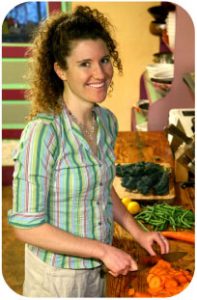 Hi! I'm Courtney, and I'd love to support you
with whole food cooking that's absolutely delicious,
using ingredients that are best for YOUR unique needs.
I'm a CookWell Coach,
and a Personal Chef and Caterer,
so I can help you enjoy healthy foods that taste great,
in ANY ways you need!
As your CookWell Coach, I can help you learn to use a much wider range of herbs, spices, new vegetables, natural flavor elements, and all of the healthiest whole food ingredients in your cooking. Maybe you want to learn to culture vegetables to make your own probiotic-rich foods. Or, maybe you'd like me to take you by the hand to help you gently work your way off refined sugars. I'd love to share with you what's worked for me, and tailor my support in the ways you most need.
As your Nutritional Therapist, I can help you discover your body type, as well as any nutrient deficiencies, based on your symptoms, and then together we can create a meal plan for you with customized recipes.
Or, as your Personal Chef, maybe what you most need is for me to simply cook in your kitchen to fill your fridge and freezer with delicious dishes you can easily re-heat for your busy lifestyle.
Or, I'd love to Cater your next gathering.
(For in-depth descriptions of each service and lists of dishes, etc, see the drop down menu under my 'Services' tab above)

"The natural, wholesome foods and preparation techniques that Courtney has brought into our lives makes me feel better about myself, both physically and spiritually.  It is nice to have food that tastes good, is interesting, and is good for you.  I appreciate the joy and enthusiasm that Courtney brings to everything she does and I look forward to seeing how she continues to make this community a better place to live."
–Eric Olsen, PhD

"Courtney is a WEALTH of great information and positive energy."
–Delia Horwitz

"Courtney is extremely knowledgeable and deeply passionate about sharing with others how to eat & cook with whole foods. The way she shares her personal experience of physical, mental, emotional, and spiritual transformation is authentic, inspiring, and her enthusiasm is absolutely contagious!!"
–Holly Padove

"We all want to thank you for the really fun cooking classes.  We have all learned so much and you have been a very inspirational teacher.  Thanks again for sharing your cooking wisdom with us."
–Barbara Melvin
Most of us now know that omega 3 fatty acids are seriously lacking in the standard American diet. They're very important for brain and nerve function, heart health, beautiful skin, strong immunity, hormone balance, anti-inflammatory effects, anti-cancer effects, and...
read more
Subscribe to My Monthly Newsletter